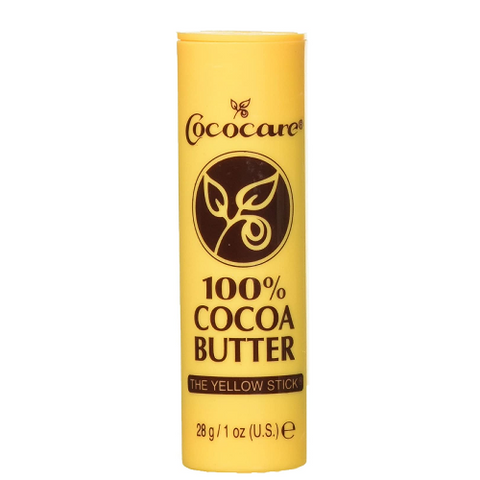 100% Cocoa Butter Stick 1oz by COCOCARE
$ 219

$ 2.19

$ 299

$ 2.99

Save $ 0.80
---
---
NATURE'S PERFECT MOISTURIZER: 100% Cocoa Butter Stick is made entirely of pure cocoa butter, which is a natural and vitamin-rich emollient that forms a protective barrier on your skin to lock in hydration. This leaves skin feeling soft and supple 

ANTIOXIDANT QUALITIES: All natural 100% Cocoa Butter is rich in Vitamin E, which helps fight off damage from free radicals. This natural butter aids in preventing prematurely aging skin and helps diminish fine lines and wrinkles.

SMOOTH OUT STRETCH MARKS: Keeping skin soft and hydrated is a must-have for moms to be. Rich in fatty acids that nourish skin and improve elasticity, cocoa butter can aid in the prevention of stretch marks.

100% NATURAL, 100% PURE: What better way to celebrate your skin, heal razor burn, care for a pregnant belly or moisturize a tattoo than with an all-natural 100% pure moisturizer. Using the finest cocoa butter available, you can be assured that Cococare is the real deal.
---
We Also Recommend
---