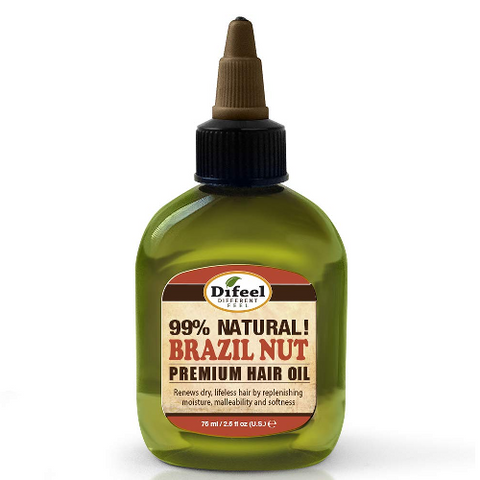 Brazil Nut Premium Hair Oil 7.78oz by DIFEEL
$ 259

$ 2.59

$ 399

$ 3.99

Save $ 1.40
---
---
Brazil nuts, which are high in selenium. Selenium is not only good for promoting a healthy skin and scalp, but the mineral can also help prevent hair loss.

Brazil nut oil's ability to provide superior moisturization and shine to dry, damaged hair is also being recognized by major hair treatment centers worldwide.

Brazil nut oil reduce split end formation when used as hair treatment.

Vitamin E also prevents the cells from UV – radiation. Applying Brazil nut oil to the hair before going out in intense sun would prevent them from getting sun damaged.
---
We Also Recommend
---