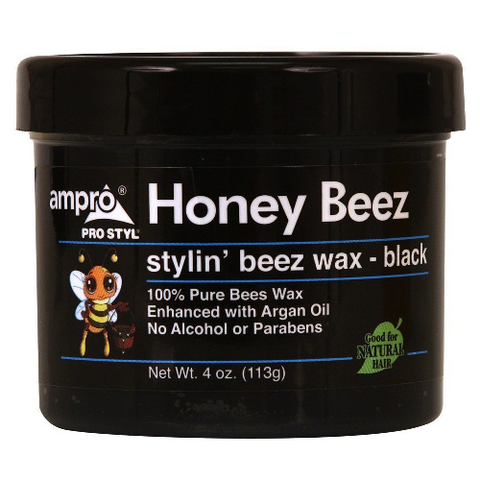 Honey Beez Wax Black 4oz by Ampro
$ 299

$ 2.99

$ 399

$ 3.99

Save $ 1
---
---
Keep your curly hair looking healthy and feeling great with Ampro pro style honey beez wax.

This unique formula contains the finest 100% pure bees wax and is enhanced with Argan oil to help condition and soften hair while providing maximum hold.

Great for twisting, braiding, crimping, curling, waving and dreadlocks. Slick it to hold your hair in place, or twist it to lock your hair.

Control frizz and keep your hair looking tight without appearing dull.
---
We Also Recommend
---