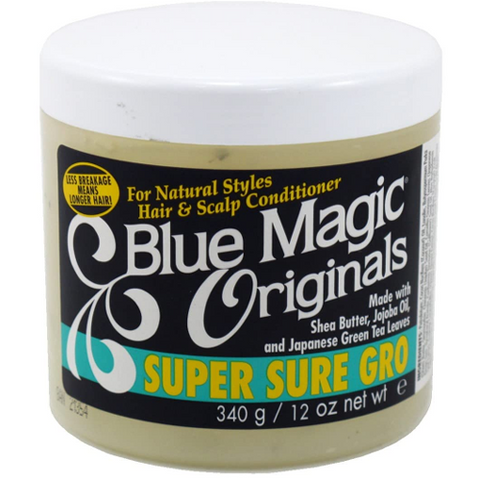 Originals Super Sure Gro Conditioner 12oz by BLUE MAGIC
$ 399

$ 3.99

$ 499

$ 4.99

Save $ 1
---
---
Maintain beautiful hair with this Blue Magic Originals Super Sure Gro Conditioner 12 oz container.
It is formulated with herbs, tea leaves and a mixture of jojoba oil and shea butter to provide you with silky tresses.
For beautiful, healthy hair.
With shea butter, jojoba oil and Japanese tea to promote healthy hair growth.
The product contains natural and visible herbs that melt into the hair and scalp, repairing split ends and preventing hair breakage.
---
We Also Recommend
---