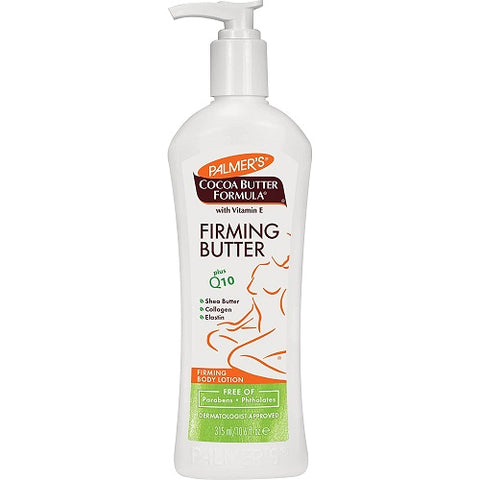 Cocoa Butter Formula Firming Butter Lotion 10.6oz by PALMER'S
$ 999

$ 9.99

$ 1279

$ 12.79

Save $ 2.80
---
---
Palmer's Cocoa Butter Formula Firming Butter, a unique formula that is specifically designed to restore your body to its natural, original firmness any time, even after pregnancy or weight loss. 
The unique combination of Cocoa Butter, Collagen, Elastin and Shea Butter firms and tones while maintaining skin elasticity and texture. 
In addition, Ginseng and Vitamin E help soften and relieve stressed skin. 
Co Enzyme Q10 is an antioxidant that helps smooth and revitalize skin.
---
We Also Recommend
---